Submitted by
admin
on September 14, 2015 - 09:21
Association for Advancing Automation Business Forum
Wednesday, 18 February, 2015
A3 Business Forum Orlando, Florida
This blog post has been written by Steve Thacker, General Manager of Meta Vision Systems Inc, and reports on his recent visit to the A3 business forum in Florida. Steve has attended these events regularly for the last few years and finds them very useful, as he recounts below. Of course, going from the minus twenty something of Montreal to the plus twenty something of Orlando probably helps build a conducive atmosphere...
Seriously though, it is important for companies like Meta, which has always operated internationally, to keep an eye on global trends in both technology and business.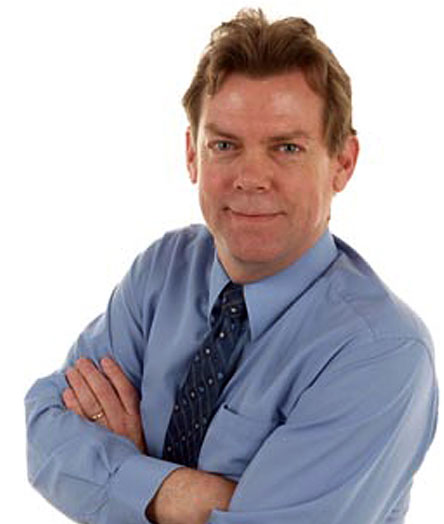 Steve Thacker:
Once again, Meta was present at the A3 Business Forum that took place in Lake Buena Vista, Florida January 21 – 23, 2015. The A3 or Association for Advancing Automation is an umbrella organisation that groups together the Automated Imaging Association (AIA), the Robotics Industries Association (RIA), and the Motion Control Association (MCA); Meta is a member of the AIA.
This year, a record crowd of well over 500 industry professionals spent 3 days discussing trends in robotics, vision & imaging, and motion control. Quoting Jeff Bernstein, A3 President, "the Business Forum provides attendees with great insights on where the economy is headed, key management issues, emerging technologies, social networking and other topics that impact their businesses."
Keynote speakers included:
Seth Mattison discussing the building of the Next Gen Enterprise with the Next Gen Workforce. By the year 2020, millennials (those born between 1982 and 2000) will represent about 50% of the workforce and this generation is motivated by different factors than the generations before.
David Horsager discussing The Trust Edge and how top leaders gain faster results, deeper relationships, and a stronger bottom line by understanding trust. David believes that the biggest cost to today's businesses is a lack of trust and that one of the fastest ways to lose trust is to blame (someone, something). Understanding David's 7 C's (compassion, character, competence, commitment, connection, contribution, and consistency) leads to increased trust.
Peter Zeihan presented opinions on Geopolitics and the American Age suggesting that Mexico is the place to be because of advantages in labor costs and population.
A highlight of the A3 Forum is the business outlook. For several years now, conference organisers have invited economist Alan Beaulieu of the Institute for Trend Research to present an economic forecast for the year to come and again, Alan's presentation did not disappoint. Alan maintains that the USA and Mexico are places to be for 2015 through 2018 with annual growth averaging in the 4% – 4.5% over that time. Alan recommends that all businesses (in North America) focus spending now on new processes, training, and adding people to take advantage of opportunities during this period; "you don't want to miss the next few years!"
In addition to keynote presentations where all participants are together, there were also multiple breakout sessions organised according to specific association interests. The AIA breakout track for example, included sessions on the impact of vision in drone applications, opportunities in embedded vision, applications for automation and vision in Swiss watch making, how to see beyond the image and through the glare, and latest statistics and future projections for the vision industry. The stats revealed an impressive 15.3% overall growth for 2014 in the North American vision market whereas 2015 is forecast to grow 9.1%.
A very interesting breakout session was moderated by two senior representatives from the North American automotive manufacturing scene, Steve Jones from General Motors and Frank Maslar of the Ford Motor Company. This session, entitled Opportunities and Challenges for Vision in Automotive Applications: GM and Ford's Vision Wish List for the Future, concludedwith a wish list that included 3D data visualization, vision sensor fusion, and 3D robot guidance, all areas of significant interest to Meta.
Given Meta's past participation at this event and the knowledge gained from this year's forum, Meta looks forward to participating in the 2016 event scheduled to take place next January in Florida.